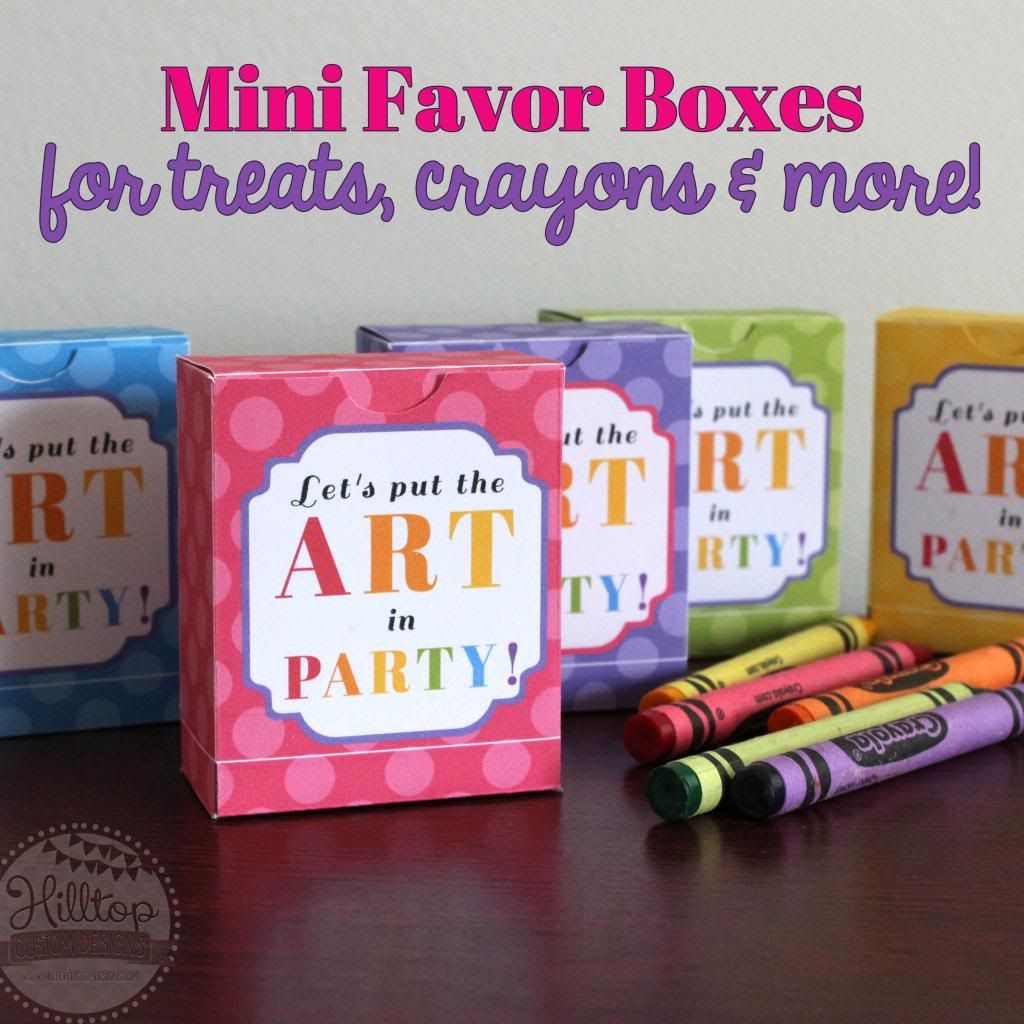 All new in the
Hilltop Custom Designs Shop
are these super cute mini favor boxes. They can be filled with things like mini crayons, crayon mold shapes (hearts, cars, etc), gummy bears & other food treats, lip balms, mini nail polishes, and so much more!
You can purchase 6 pre-made "Let's put the Art in Party!" rainbow themed boxes perfect for art parties, or purchase a custom box where you choose the colors, fonts, and designs!
Email me at hilltopcustomdesigns@gmail.com (or click the Contact Me page above) to purchase!