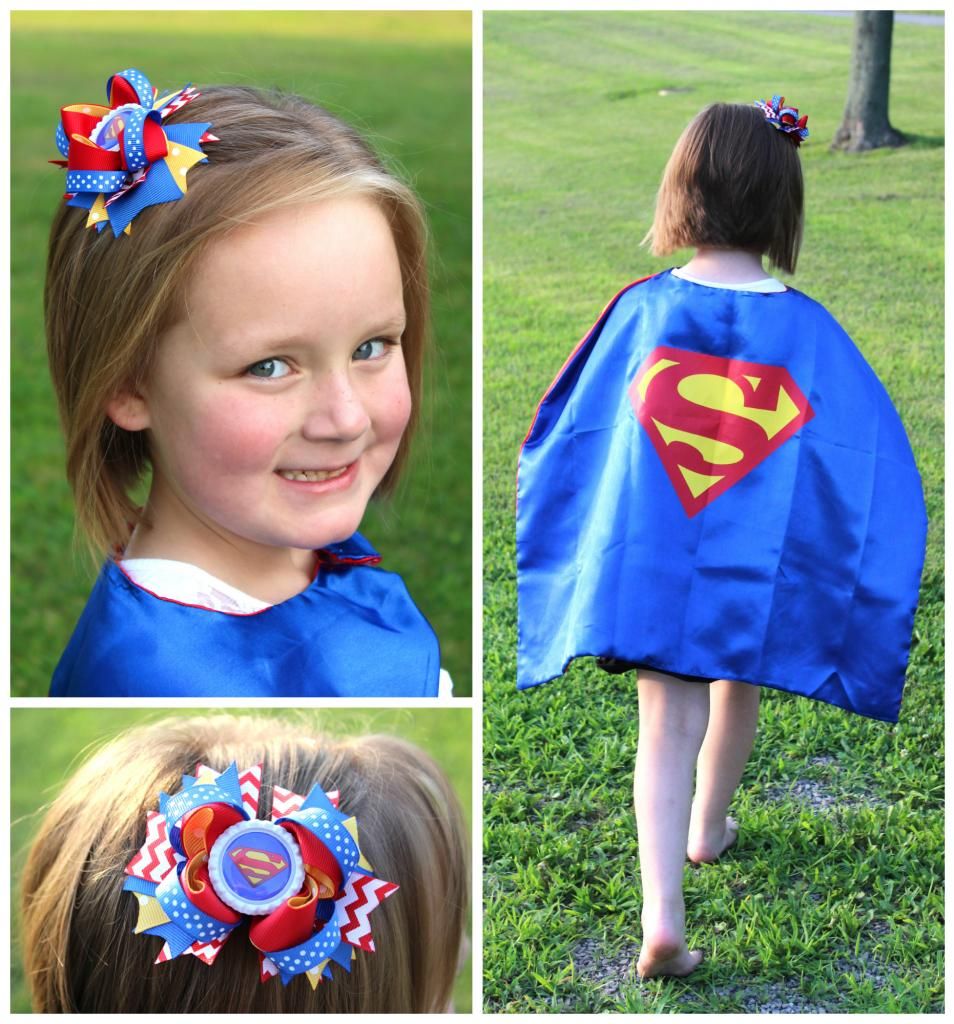 This year my daughter is having a big Superhero / Supergirl bash for her 6th birthday. So, naturally, as an Etsy seller I started surfing Etsy for the perfect accessories for her birthday photos, and something she could also wear at her party.
I quickly came across
BethsAddABow
and
Bailey's Blossoms
an fell in love! Not only did the colors and theme work perfectly, but everything is really great quality and they both offer quick shipping. The cape is made of satin and has a velcro closure in front, and the bow is 4" with a sturdy / slip-free clip.
Stay tuned to the blog, because in late July i'll be posting photos of even more capes from Bailey's Blossoms (which I'm using as party favors for the kids!) as well as lots of matching party printable from my shop that we'll be using at her party.